The government has confirmed its ambition to see at least half of new cars to be ultra-low emission by 2030 as part of plans to make the UK the best place in the world to build and own an electric vehicle.
The proposals are outlined in the Road to Zero Strategy, which sets out plans to enable a massive expansion of green infrastructure across the country, reduce emissions from the vehicles already on the UK's roads, and drive the uptake of zero emission cars, vans and trucks.
Traffic Watch offers services to monitor networks and collect vehicle data, one of the techniques we use is ANPR Automatic Number Plate Recognition. By collecting the vehicle identification number, we can obtain individual data from each vehicle.
If networks are regularly monitored, we can report vehicle statistics by comparing data to previous data collected. The reports would confirm if there is an increase of cycle usage, use of electric vehicles on the network and increase or decrease in heavy polluting vehicles, this data would provide our clients key information to support their schemes and insure they are working towards the Road to Zero Strategy.
Click here to see examples of the vehicle data we can provide from our ANPR.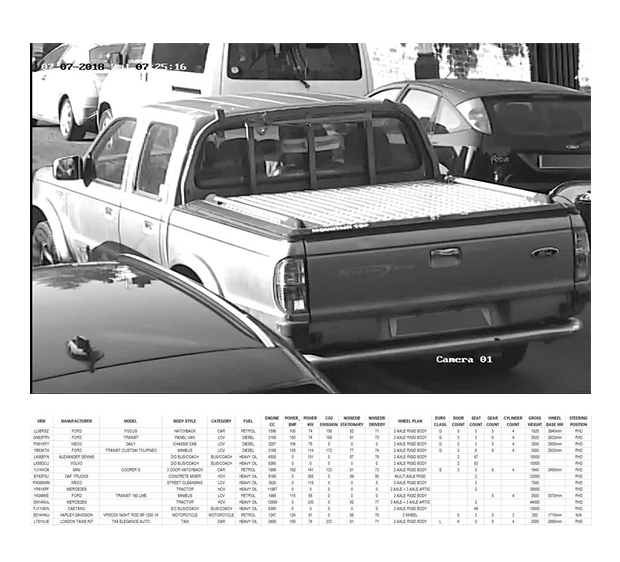 Emissions
The UK has committed to cutting carbon emissions in the UK by 35% by 2020 and 80% by 2050. Traffic Watch can help local authorities to achieve this by regularly monitoring vehicles entering and exiting their boroughs. This can be carried out using ANPR surveys on an annual or biannual basis. Regular monitoring will provide critical information, helping councils to meet their 2020 emissions targets.
Get in touch and find out how we can help you setup your carbon emission reports.
Find out more
Consultancy
Traffic Watch has worked in the public sector for over 20 years and understands the current strain on internal services in Transport, Highway and Traffic departments. We offer a consultancy service alongside our data collection service.
Find out more