TWLIVE – Video streaming
What is TWLIVE video streaming?
We are excited to introduce TWLIVE - a portable live video feed that allows you to dial in and monitor activity as it happens.
Because the footage can be viewed in real-time, you can respond to any situation straight away.
The videos can be used to monitor the knock-on effect of any activity on roads, pavements, entrance or exit points or car parks.
They are therefore ideal for festivals or sporting events, to monitor parking, or traffic and pedestrian flow.
There are unlimited uses for the cameras, for example:
Progress checks
Traffic observations
Congestion
Signal problems
Pedestrian behaviour
Car park monitoring
Level crossing activity
Parking bay usage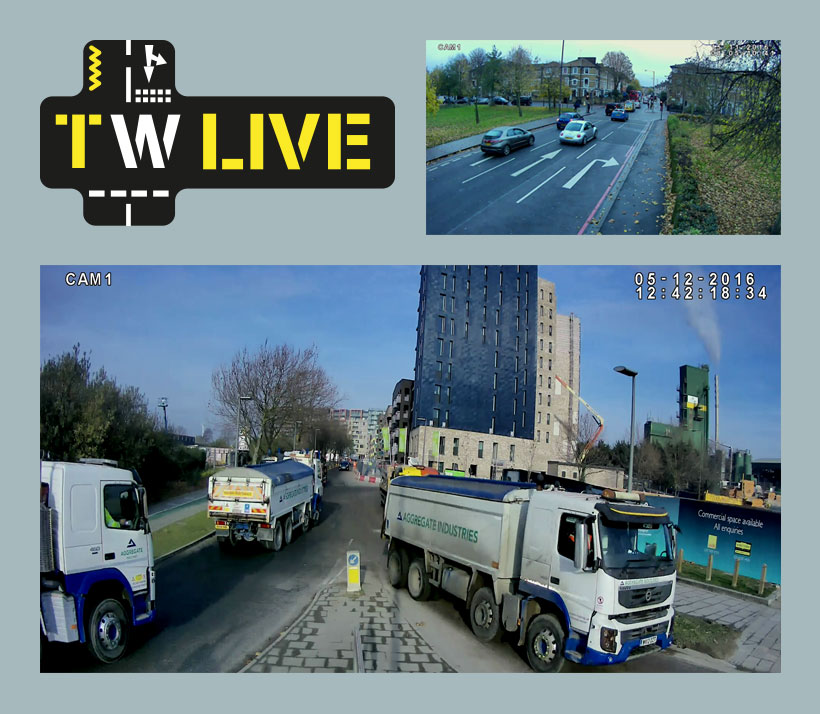 Emissions
The UK has committed to cutting carbon emissions in the UK by 35% by 2020 and 80% by 2050. Traffic Watch can help local authorities to achieve this by regularly monitoring vehicles entering and exiting their boroughs. This can be carried out using ANPR surveys on an annual or biannual basis. Regular monitoring will provide critical information, helping councils to meet their 2020 emissions targets.
Get in touch and find out how we can help you setup your carbon emission reports.
Find out more
Consultancy
Traffic Watch has worked in the public sector for over 20 years and understands the current strain on internal services in Transport, Highway and Traffic departments. We offer a consultancy service alongside our data collection service.
Find out more
Where we invest.
High definition video cameras
GPS video recorders
Live Video Service: TWLive
Automatic Number Plate Recognition
Radar-Automaic Traffic Counters