Automatic Number Plate Recognition (ANPR)
What is an automatic number plate recognition survey (ANPR)?
ANPR data is captured using our advanced cameras. The cameras record each number plate at a specified location. Each number plate is time-stamped by time and date. This enables us to provide vehicle movements at large roundabouts, motorways, slip roads, along with accurate journey times.
The information can then be used, for example, in transport planning, road planning and design.
We also use this technology to record car parking durations as well as the origin and destination of vehicles travelling on a certain route. This helps evaluate the regeneration of towns and provides delay-time surveys.
Our ANPR technology can also provide vehicle criteria, including:
Make
Model
Engine capacity
Gearbox
Weight
Noise
Emission banding
Tax band
Wheelbase
Our ANPR technology can also provide vehicle criteria, including:
ANPR data can also used by local authorities who have a remit to reduce vehicle pollutant emissions in their areas (see ANPR Emissions).
The Technology
Traffic Watch uses one the most advanced traffic survey systems, with high-quality ANPR infrared cameras, meaning we can record traffic activity with accuracy in daylight and the dark.
The data is processed through our own software to provide registration plate information, as well as date and time details to the second (hh/mm/ss). This data is provided in an easy to read format which we can tailor to meet each individual client's needs.
ANPR can be used for:
Origin and destination surveys
Motorway and roundabout surveys
Journey time surveys
Delay time surveys
Car park monitoring
HGV Surveys
Regeneration schemes
Duration surveys
Car park reviews
Car park monitoring
Emission analysis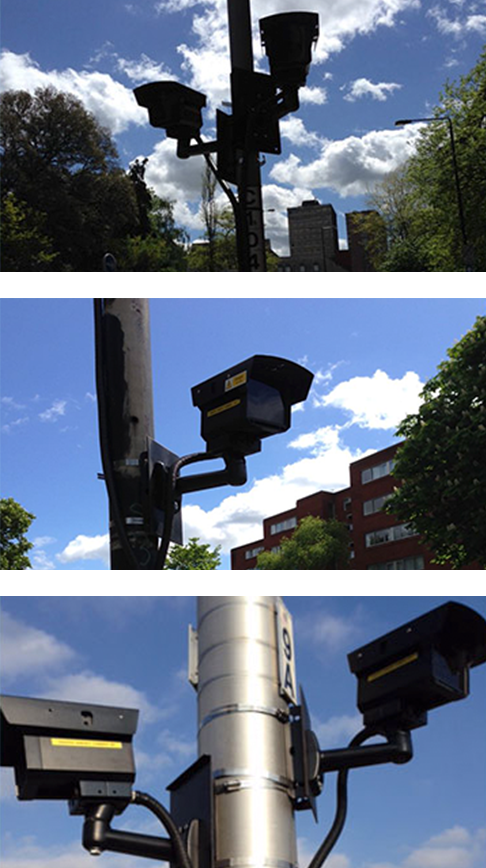 Emissions
The UK has committed to cutting carbon emissions in the UK by 35% by 2020 and 80% by 2050. Traffic Watch can help local authorities to achieve this by regularly monitoring vehicles entering and exiting their boroughs. This can be carried out using ANPR surveys on an annual or biannual basis. Regular monitoring will provide critical information, helping councils to meet their 2020 emissions targets.
Get in touch and find out how we can help you setup your carbon emission reports.
Find out more
Consultancy
Traffic Watch has worked in the public sector for over 20 years and understands the current strain on internal services in Transport, Highway and Traffic departments. We offer a consultancy service alongside our data collection service.
Find out more
Where we invest.
High definition video cameras
GPS video recorders
Live Video Service: TWLive
Automatic Number Plate Recognition
Radar-Automaic Traffic Counters